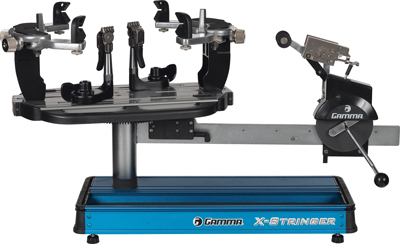 The X-ST comes in the new design with original Gamma Upgrades.
The X-ST is still including the universal High End Clamps from the big models.
Upgrade 1
V-Shoulder Mounts on all 6pt Models – Convenience ( no blocked holes )
Upgrade 2
Longer Mounting Arms -More Adaptable for different Racquet Types
Upgrade 3
Curved String Clamps Tracks – Smoother Clamp Movement
Upgrade 4
Smaller clamps for universal use (squash, badminton)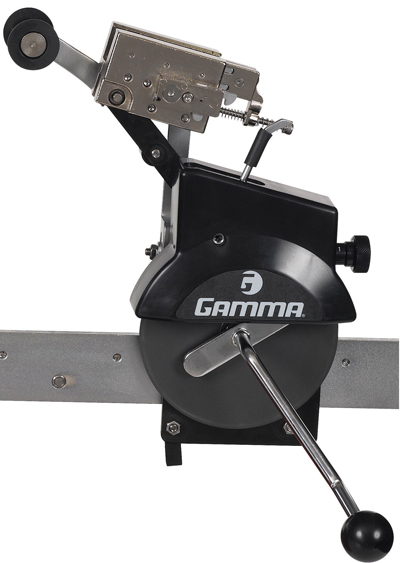 Manual string tension winder for accurate stringing from 5 – 41 kp. One can string the winding system accurate in a short time. The winding system stops at the tension you need.
– Diamond-coating, universal High End Clamps
– Height adjustable floorstand (optional)
– All tools included
– 5 year warranty
Mounting System: Quick Mount System